Project
Prestige Catamaran is a new business offering​ ​luxury​ ​boat​ ​tours​ ​around​ ​Martinique​ ​and​ ​day​ ​tours​ ​to​ ​the​ ​​island​ ​of​ ​St. Lucia in the French Carribean. As the Internet has become the primary means for travelers to find destinations and book cruises and excursions, the company knew that its website would be important to its success.
Client Needs
In addition to providing information about its tours, Prestige needed the ability for visitors to book excursions through the website, and for its employees to assist guests dockside, entering information and taking both cash and credit card payments. The booking system also needed to calculate the number of spaces available for a particular date, the size of the party, and provide agents with printable reports that could be used when boarding passengers. Lastly, the website needed to accommodate the many European visitors who vacation in the French Carribean by including easily accessible language translation.
Solution
DatAchieve provided Prestige with an attractive, mobile-friendly website that features the company's tours and points of interest along its sailing destinations. The site features a booking system that allows visitors to reserve cruises online and enables dockside agents using mobile devices to assist customers and take cash or credit card payments. DatAchieve also developed a Facebook Lead Ad campaign, including eye-catching video-animations designed to catch the viewers eye with subtle movement, to build the company's email list and offer discounts and special offers. The viewer can sign-up without ever leaving their Facebook or Instagram app and a discount coupon is automatically sent with a code that can be entered onto the website when they book a tour.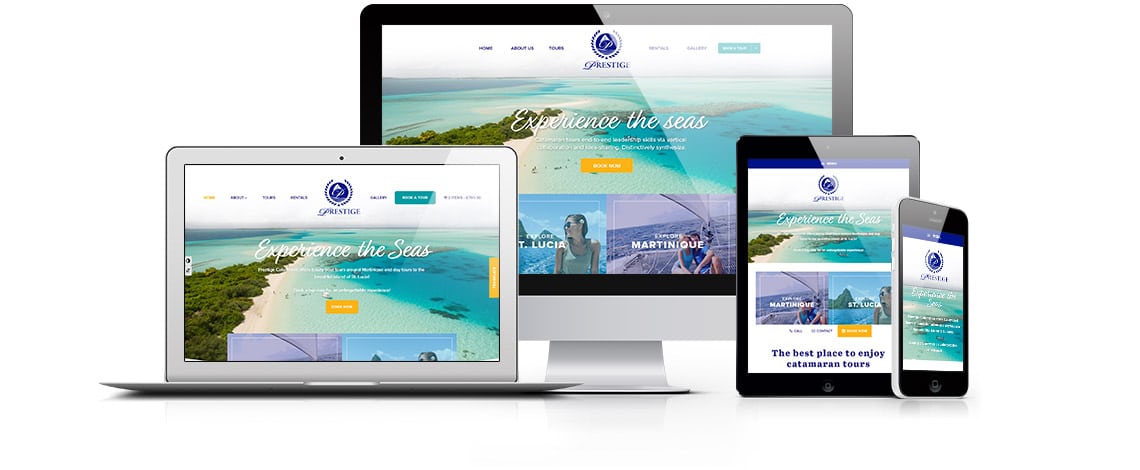 Facebook Lead Ad Campaign